UMD's Reilly Lands Gulf Research Program Fellowship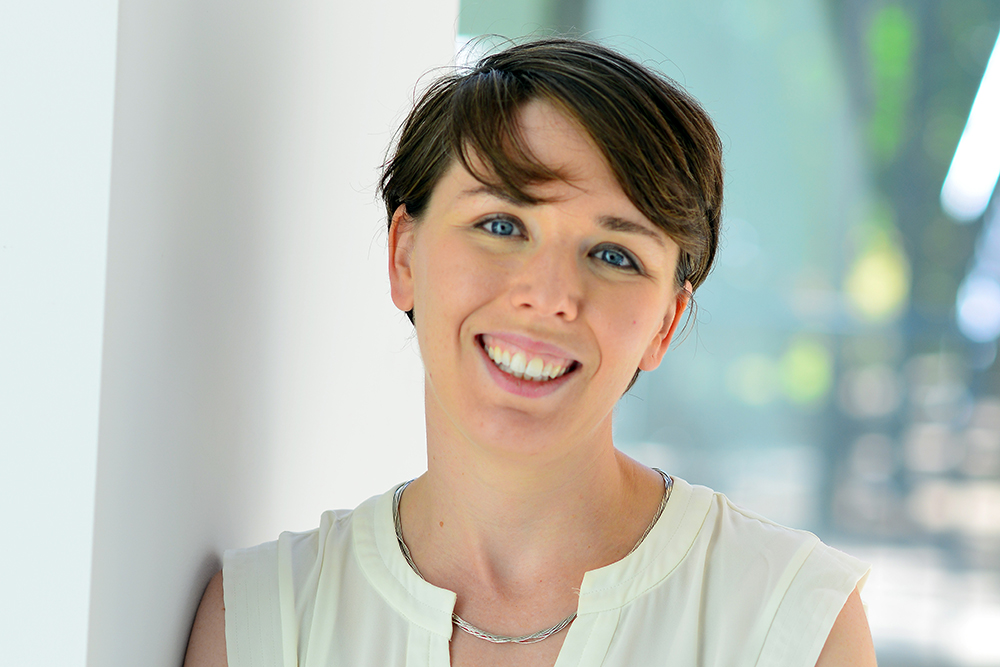 A UMD civil and environmental engineering professor whose research examines bottlenecks in disaster relief and emergency response—including built-in mechanisms that foster unequal allocation of resources—has won a prestigious award that could extend the scope and impact of her work.
Allison Reilly, assistant professor at the A. James Clark School of Engineering, has been awarded an Early-Career Research Fellowship from the Gulf Research Program of the National Academy of Sciences. Early-Career Fellowships under the program are intended to support emerging scientific leaders as they conduct pioneering research and build a network of colleagues who share an interest in Gulf Coast-related concerns, including the well-being of coastal communities and ecosystems.
With support from the fellowship, Reilly is now poised to advance her research into multiple resilience-related topics, including coastal infrastructure in rural areas and inequities arising out of incentives and disincentives that exist within the federal disaster relief system.
Discussion about protecting coastal infrastructure has often centered on large urban areas and on locations perceived as high-value, Reilly observes. "We hear a lot about how to protect New York City or Washington, D.C.., but we don't hear so much about the need to protect rural areas," she said.
In her research so far, Reilly has examined what can be done to better mitigate the threats faced by communities along Maryland's Eastern Shore; she now hopes to connect this research with similar challenges in the Gulf Coast region. "Many of the lessons are transferable between the two regions," she said. These include insights into more effective and efficient emergency management during flood conditions, when roads may be blocked and access to affected areas hampered.
Equitable allocation of federal disaster aid is another area of concern for Reilly, who sees imbalances built into the current system. For one thing, aid is distributed to those who apply for it—meaning that communities that are good at the application process stand to receive more aid.
Sometimes this provides a leg-up to more affluent communities that can afford the personnel needed to handle the paperwork, Reilly said.
Moreover, aid is allocated to communities based on the extent of damage—a formula which, paradoxically enough, can discourage communities from taking proactive steps to mitigate risks. Anticipating and protecting against catastrophes can cushion the impact, but it also can lead to smaller amounts of assistance.
"We have to look more carefully at some of the unintended consequences of policymaking," Reilly said. "My hope is to see disaster policy that isn't unintentionally disproportionate or inequitable."
A graduate of Johns Hopkins University (B.S.) and Cornell (M.S., Ph.D.), Reilly joined the civil and environmental engineering faculty at UMD in 2016. She is a faculty affiliate of the Center for Disaster Resilience, an interdisciplinary research hub based at the CEE department.
Published November 4, 2019